Northern Neck Farm Museum Gift Shop
There are gifts for all ages at the Farm Museum Gift Shop. The children's section includes a collection of books about farm equipment, crops and animals, puzzles, small tractors and farm animals. There are special motif place mats and kitchen items.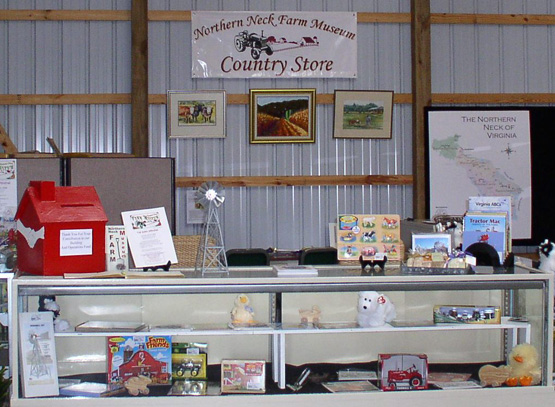 Tee shirts are available in various colors. A great gift for someone special is an apron with the museum's logo. These come in green, white or royal blue. The goat milk soaps and creams make excellent gifts for women looking for natural cosmetics. Tractor cleats are a new addition.
New addition! Jellybean Rugs!! Come see the different designs to brighten your home or office!
---
Be sure to buy this book written by the farm museum's founder himself! The Boy and the Mule is a book filled with stories from Luther Welch's life! A fun read!
Buy your copy today for $20!
The Gift Shop is available whenever the museum is open and by appointment. Just call the museum at 804.761.5952.